Wilderness Canberra to Melbourne Tour
A relaxing and fascinating way to travel overland from Canberra to Melbourne
Highlights
Personalised, flexible tour with professional guides
Access to remote areas with comfortable 4X4
Warm & friendly local high country people
Magnificent mountain scenery incl. the spectacular Barry Way
The beautiful Snowy River
Day 1 : The Snowy Mountains
Your tour starts with your tour leader collecting you at your Canberra accommodation from which you'll head almost immediately into the Australian Alps where you'll spend a leisurely day discovering the beauty and wonders of the Snowy Mountains park system; from the thick forests to the alpine snow gums, from the mountain vistas to the high plains. From the Snowy Hydro scheme to the region of Australia's highest peak (Mt. Kosciuszko). With all that fresh air and exercise you will have earned a hearty dinner and a good sleep.
Day 2 : Snowy River Wilderness
Today we'll head deep into the Snowy Mountains. Dropping way off the plateaus down onto the Snowy River itself quietly winding its way through the huge Snowy River N.P. You'll discover remote bush huts forgotten over time and the brumby yards for rounding up the wild bush horses on the Gelantipy Plateau. Let alone the absolutely stunning scenery of the Pinch River, Little River and twin Cobberas Mountains. All the time keeping a keen eye out for the native wildlife and birdlife that live in this remote region of Australia. Strip off for a swim in the Snowy River or just listen to the sounds of nature we'll finish the day in another modern and comfortable high country accommodation.
Day 3 : Bogong High Plains
Your last day starts by exploring the Dinner & Bogong High Plains with its strange alpine eucalypt forests and amazing mountain vistas. As we make our way down through the tall timber forests we'll soon rejoin bigger rural communities in the Ovens River Valley, one of the richest food production valleys in Australia famous for wonderful local food and wine. Travelling west a little we rejoin the flatter drier country and the main highway to Melbourne. Stopping in rural communities to enjoy the parks and gardens before finish our journey in Australia's second largest city, Melbourne. As your guide drops you at your city accommodation they will bid you farewell for no doubt more adventure and discovery in a wonderfully culturally diverse city.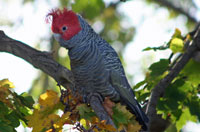 Content
3 days, 2 nights
Luxury 4WD
3 lunches, 2 breakfasts, 2 dinners
Includes Resort accommodation
Free pickup
4-5 hours per day travel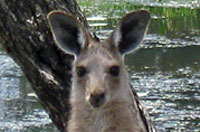 Availability
Departs daily on demand
Available all year
Ages 4 and above