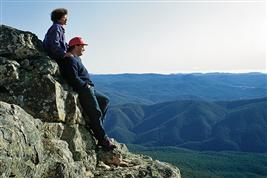 Clear Mountain Vistas
Australia surprisingly has more snow country than Switzerland as the alpine mountains stretch for hundreds of miles. Its lack of pollution delivers wonderfully clear vistas for much of the year.
View more ›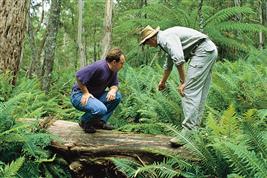 Sub-Alpine Rainforests
Tucked away in protected valleys in the Australian Alps you'll discover lush rainforest and seas of tree ferns.
View more ›
High Plains
Naturally occuring open grassy plains at the top of Australia are criss crossed with alpine streams fed from snow melt.
View more ›
Mountain Cattlemen's Huts
Once used by summer grazing folk way up high in the mountains today the Mountain Cattlemen's Huts are used by visitors and those seeking shelter in bad weather.
View more ›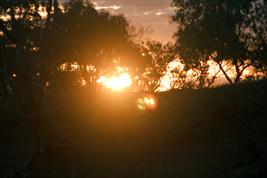 Wonderful Sunsets
There's nothing like watching the sun go down in the Aussie Bush.
View more ›
Escarpments and Lush Valleys
Australia's forests are endless and the view from escarpments like this reinforces the vastness and untameness of this wonderful continent.
View more ›
Alpine Forests
There are around 9 different ecosystems in the Australian Alps including the strange white-coloured alpine forests.
View more ›
Waterfalls
Waterfalls tend to run year round in the High Country owing to the levels of snow melt and underground springs.
View more ›
Campfires & Billy Tea
You haven't lived until you've had a fresh cup of Billy Tea in the Aussie bush around a campfire.
View more ›