Wilderness Melbourne to Canberra Tour
Its virtually mountains, wildlife and national parks the whole way.
Highlights
Personalised, flexible tour with professional guides
Access to remote areas with 4X4
Warm & friendly local high country people
Magnificent mountain scenery incl. the spectacular Barry Way
The beautiful Snowy River
Day 1 : Ovens Valley & Bogong High Plains
Your journey starts as your personal guide collects you at your inner Melbourne accommodation and escapes Australia's 2nd largest city. Travelling north and west we'll quickly put much distance between us and the city and begin discovering pretty little towns nestled alongside lovely river systems. Turning off the highway we'll begin meandering around the little communities in the Ovens Valley famous of its wonderful organic and small-production food and wine products. Leaving the Valley behind us we'll then begin climbing up into the Australian Alps and the wonderful mountain scenery of the Bogong High Plains.
Day 2 : Snowy Mountains & Snowy River Wilderness
Leaving early today we'll head deeper into the mountains and the huge Snowy River and Kosciuszko National Parks. You'll discover remote bush huts forgotten over time and the brumby yards for rounding up the wild bush horses on the Gelantipy Plateau. Let alone the absolutely stunning scenery of the Pinch River, Little River and twin Cobberas Mountains. All the time keeping a keen eye out for the native wildlife and birdlife that live in this remote region of Australia. Strip off for a swim in the Snowy River or just listen to the sounds of nature.
Day 3 : Kosciuszko National Park
Today we will rise near Australia's highest mountain, Mt Kosciuszko and begin exploring the lakes of the Snowy Hydro system deep in the Snowy Mountains. As we travel further we find the huge Kosciuszko NP has many wonders from thick rainforests to the twisted Snow Gums. You'll see high plains and mountain vistas before we wind our way through Brindabella National Park almost surprising ourselves at how close Australia's national capital Canberra is to the mountains. Your tour finishes at your Canberra accommodation ready for your next adventure exploring one of the world's great planned cities.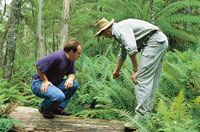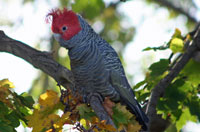 Content
3 days, 2 nights
Luxury 4WD
3 lunches, 2 breakfasts, 2 dinners
Includes Resort accommodation
Free downtown hotel pickup
4-5 hours per day travel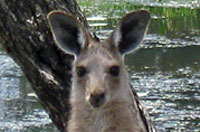 Availability
Departs daily on demand
Available all year
Ages 4 and above