Gang Gang Cockatoo (male)
A distinctively colourful cockatoo with a call like a squeaky door or wine cork this friendly bird can be approached quite closely.
View more ›
Kookaburras
Found throughout the eastern and central states these friendly fellows are always on the lookout for fresh meat in the form of lizards, worms and small snakes. Famous for their loud 'laugh'.
View more ›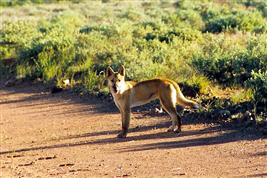 Dingo
Australian Dingoes (wild dog) are found throughout Australia despite the introduction of the 5,000+km dingo fence in the 1880s. The wild dogs in the High Country can be a variety of colours and tend to have mixed-breeding thesedays.
View more ›
Echidna (spiny anteater)
As the weather warms for Springtime these guys are often seen wandering alongside roads seeking ant nests to feed from. As danger approaches they curl up presenting their sharp spines.
View more ›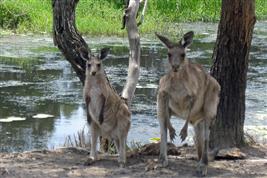 Eastern Grey Kangaroo
The most common of the 4 major kangaroo types in Australia. Found in or near many forested areas throughout Australia including the Australian Alps. You won't go home without seeing one of these with MudMaps.
View more ›
Gang Gang Cockatoo (female)
While note as colourful as the male this girl also has a distinctive squeaky-door call. Mating for life they are found throughout the high country and neighbouring areas.
View more ›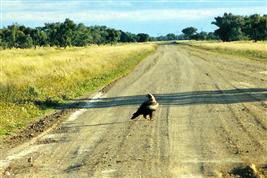 Wedge Tailed Eagle
The largest flying bird in Australia these magnficent creatures are seeing gliding effortlessly all through the High Country.
View more ›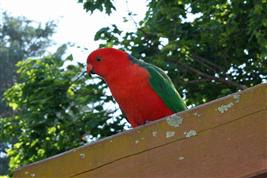 King Parrot (male)
The undisputed king of the Australian Parrot family these guys are often seen in pairs feeding on fresh seeds throughut the Snowy Mountains. (Females have green heads but maintain the red breasts)
View more ›
Emu
From the deserts to the snow country Emus are quite adaptive. We often see them through the Australian Alps national parks.
View more ›