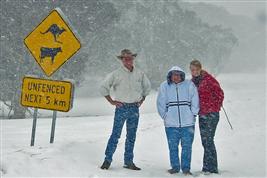 There's snow in Australia- Really!
And if you find that hard to believe wait until you see a snow-covered kangaroo.
View more ›
Eucalypt Blossom
Australian gum trees tend to have softer shades of colour including their blossoms. These subtle colours are echoed in the decoré of Australia's Parliament House.
View more ›
Alpine Meadows
Fields of colourful alpine flowers await you during the southern summer in the Alps. From Billy Buttons to Alpine Paper Daiseys and low Grevillias the bush comes alive with colour.
View more ›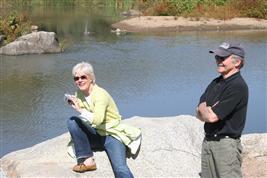 Snowy River
The Snowy River today is more quiet and majestic than frothing with power since the huge Snowy Hydro Scheme went in after WWII.
View more ›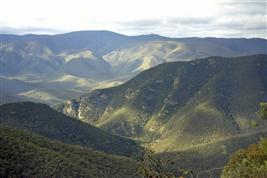 There's no such thing as too much mountain scenery
View more ›
Morning on the High Plains
Where will we go adventuring today?
View more ›
Alpine Rivers
Whether its just enjoying nature of casting a line in for trout there's a real serenity being on the top of the world miles from civilisation.
View more ›
Black Sallee
One of the strange alpine trees that prefers the colder, wetter parts of the mountains.
View more ›
Endless High Plains
Covered in native grass in summer these alpine plains are spread right across the 1.6m hectares (4m acres) of the Australian Alps.
View more ›